Toxic Occupation
This exhibition seeks to illustrate the toxic effects of the Occupation on Palestinian society, from destruction of farming land, to poisoning of crops, intentional flooding of villages, and mass destruction of trees. We thank "Visualising Palestine" for permission to use their excellent visuals.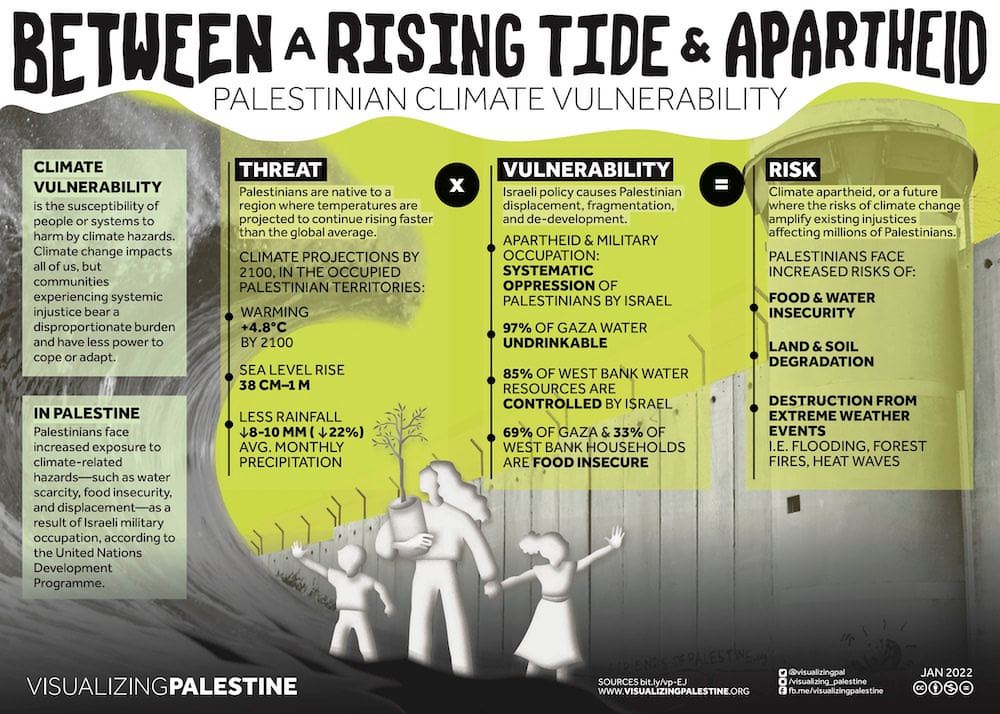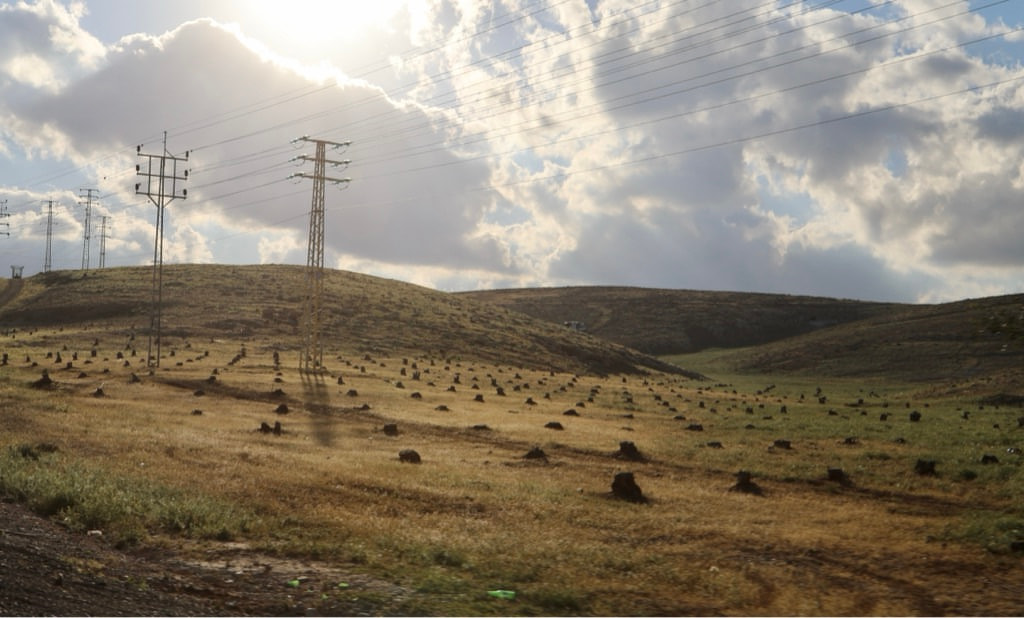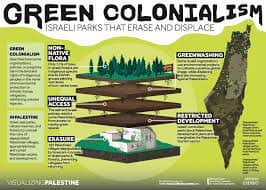 Women of Palestine
In this exhibition Women of Palestine are seen through the lenses of 6 female photographers.We wanted to enable Palestinian women to show their perception of themselves; at work, at home and always under occupation.This is a collaboration of photographers in Palestine, Germany and Chile and in view of this we opened on International Women's Day.
Women in Palestine face a double challenge. There is a long tradition of public and social engagement of women in Palestinian society. Palestinian women have always been active in institutions, organizations and political parties, and have founded welfare and other Palestinian institutions themselves. In addition to their pivotal role within the family they are represented in all professions. There are policewomen, judges, politicians, soccer players and even racing car drivers! They raise children, work and are very emancipated and strong. On the other hand Women in Palestine are confronted with a patriarchal society, in which violence against women is too often the order of the day, and women are legally disadvantaged. Sons are still more important than daughters,and the Israeli occupation makes life even more difficult, restricting water and electricity supplies, blocking access to medical care and the frequently arresting family members often in a violent manner.
In this exhibition there was an initial reluctance among some women to submit their images . Why should that be? You tell us!